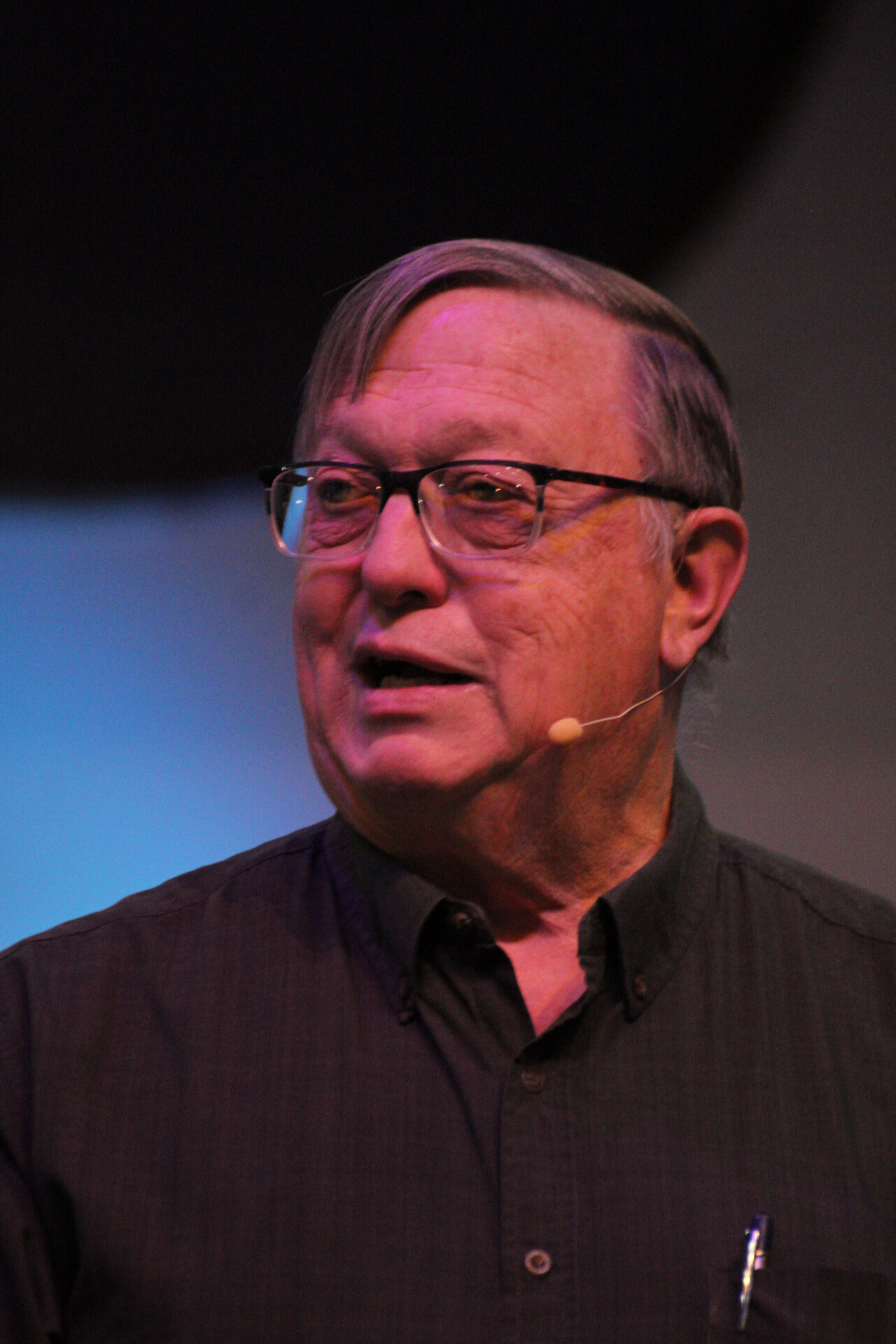 Denver Copeland
Senior Pastor
As the primary teaching pastor, Pastor Denver Copeland has a passion for carefully unpacking the truths of Scripture. He has been in ministry for over 40 years working as a servant for the Lord while serving God's people. He became the Senior Pastor at Stithton Baptist Church on November 7, 2016. Pastor Copeland came from the Waikoloa Baptist Church in Kona on the Big Island of Hawaii where he served as Senior Pastor for 5 years. Additionally, Pastor Copeland and his wife Debbie served for three years on the Island
of Oahu as Co-Directors of Puu Kahea Baptist Center; Pastor of Lighthouse Community Church, in Nikiski, Alaska and on staff and/or pastor of churches in Missouri, Colorado, Germany and Nevada. Also, Pastor Copeland retired from the military.
Leadership Team:
Our leadership team recognizes the authority of God, and realizes that we are shepherds who serve under the Chief Shepherd, Jesus Christ. We desire to devote ourselves to prayer and to the ministry of the Word. Our passion and goal is to equip the believers for the work of the ministry until we all attain maturity in the fullness of Christ.
Denver Copeland
Senior Pastor
As the primary teaching pastor, Pastor Denver Copeland has a passion for carefully unpacking the truths of Scripture. He has been in ministry for over 40 years working as a servant for the Lord while serving God's people. He became the Senior Pastor at Stithton Baptist Church on November 7, 2016. Pastor Copeland came from the Waikoloa Baptist Church in Kona on the Big Island of Hawaii where he served as Senior Pastor for 5 years. Additionally, Pastor Copeland and his wife Debbie served for three years on the Island
of Oahu as Co-Directors of Puu Kahea Baptist Center; Pastor of Lighthouse Community Church, in Nikiski, Alaska and on staff and/or pastor of churches in Missouri, Colorado, Germany and Nevada. Also, Pastor Copeland retired from the military.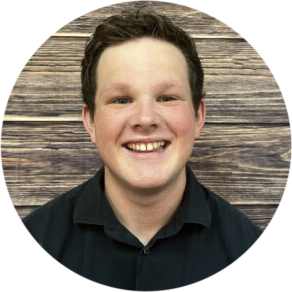 Bailey Snow
Worship/Student Pastor
Bailey Snow moved from Seattle, WA after completing his BA in Pastoral Ministries at Northwest University in 2020. In Washington he served in many roles at his local church as a Sunday School Teacher, Community and Culture Intern, and Worship Leader among other things. Bailey worked with foster care kids through a local nonprofit. He is currently studying at Southern Baptist Theological Seminary working toward his Masters in Divinity with an emphasis on Apologetics.
Bailey loves all sweets (but he especially loves milk chocolate), is a connoisseur of salsa, and is in an active search for the world's best BBQ. He and his high school sweetheart Sami have been married since 2018. Together they love paddle boarding, Mexican food, playing board games, and serving the Lord. The Snow's welcomed their first child, Selah Grace Snow on February 14, 2023.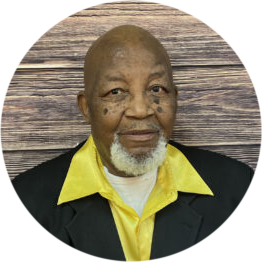 John Marshall
Outreach Pastor
Pastor John R. Marshall was born in Warrenton, Virginia on November 1,1940, He married to Valeria Childers Marshall, at the age of 8 I confessed and accepted Christ as his personal savior at Little Zion Baptist Church in Greenville, Virginia. Joined Stithton Baptist Church in 1973, where I work as choir member and bus Ministry. On December 9,1984, I united with New Hope Missionary Baptist Church, where I labored as Deacon (ordained January 19,1986) Until I answered my call into the Gospel Ministry and licensed on June 15,1986, I served as a school teacher and as Youth Minister for several years. In January 1994, I was called to Pastor Solid Rock Baptist Church, Vine Grove, Kentucky and was ordained and installed on February 20,1994. To learn how to better serve God, and be more effective in my witness, attended many, many seminars and taken correspondence course in associate in Biblical studies degree from Moody Bible Institute, Southern Baptist Theological Seminary, (Boyce Bible College) Louisville, KY; working toward Master's Degree in Homiletics at Christian Bible College and Seminary in Missouri. I have been also affiliated as a board member with North Hardin Hope, Inc, The United Way, The Justice Department's Hardin County Juvenile Delinquency Prevention Council, and Kentucky's Hardin County Youth Advisory Board. Retired police officer (1971-1991), 1989 U.S Marshal's Training Academy, Glencoe, Georgia, 1990-1992; Southern Baptist Sunday School Board Courses, and many more Christian course.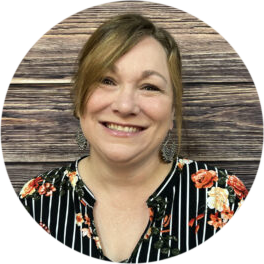 Children's Ministry Director
Kandice is passionate about reaching kids for Christ. She grew up in Texas but has spent 15 years living in Nikiski, Alaska. Kandice has actively
been involved in Children Ministry and outreach events in that co
mmunity for 10 years. The family moved to Radcliff in August 2018. Kandice recently married Mike Rice, a long time member of Stithton. The new couple is excited to be part of the mission of reaching kids for Christ in their community through SBC.
Ashley Carmona
Secretary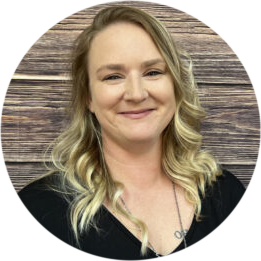 Ashley was born and raised in Sheboygan, Wisconsin. She moved to Fort Knox in May 2010, along with her parents and her two sisters. Ashley met her husband, Jesus, in 2011 while working at a restaurant. They started dating January 2012. Ashley and Jesus got married in June 2016, which they have 3 kids: Amberlynn, Mikayla, and Myles. Ashley and Jesus started going to Stithton in March 2014 and has been active in nursery and other activities with the church. Ashley enjoys spending time with her family and friends.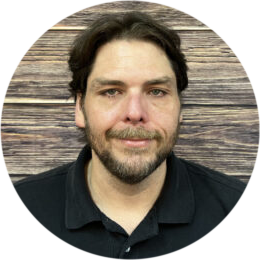 William Wooden
Ministry Assistant
William is a life-long resident of Hardin
County and a long-time believer in our community. As an assistant to ministry at Stithton Baptist Church he assists in all things ranging from custodial to video editing.