Our Vision Statement
To become the church God created us to be, connecting all people to Christ.
Our Mission Statement
Reaching people with the life-giving message of Jesus, By Loving God, Loving People, & Making Disciples.
We are praying that Stithton Baptist Church will become the church that God created her to be. For this to happen, we as members and attenders must become who He created us to be. Everything we do must be more about Him, and less about us. As we do more to teach, support and do God's will in our church, community, country and around the world to accomplish His will for Kingdoms sake, sharing His love.
We are a member of the Southern Baptist Convention of Churches, Kentucky Baptist Convention, and The Lincoln Association of Baptists.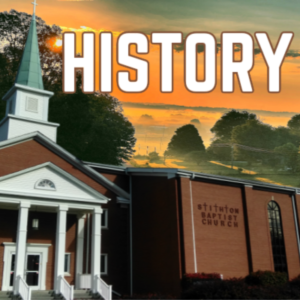 What we believe:
As a member of the Southern Baptist Convention of Churches, we adhere to Baptist Faith and Message 2000 declaration: