Leadership Team:
Our leadership team recognizes the authority of God, and realizes that we are shepherds who serve under the Chief Shepherd, Jesus Christ. We desire to devote ourselves to prayer and to the ministry of the Word. Our passion and goal is to equip the believers for the work of the ministry until we all attain maturity in the fullness of Christ.

Denver Copeland, Senior Pastor
As the primary teaching pastor, Pastor Denver Copeland has a passion for carefully unpacking the truths of Scripture. He has been in ministry for over 40 years working as a servant for the Lord while serving God's people. He became the Senior Pastor at Stithton Baptist Church on November 7, 2016. Pastor Copeland came from the Waikoloa Baptist Church in Kona on the Big Island of Hawaii where he served as Senior Pastor for 5 years. Additionally, Pastor Copeland and his wife Debbie served for three years on the Island of Oahu as Co-Directors of Puu Kahea Baptist Center; Pastor of Lighthouse Community Church, in Nikiski, Alaska and on staff and/or pastor of churches in Missouri, Colorado, Germany and Nevada. Also, Pastor Copeland retired from the military. Email: pastor@stithton.org

Corey McGee, Worship Pastor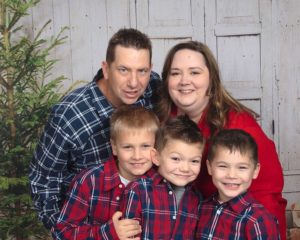 Corey McGee has been serving in a variety of ministries for over 25 years, from a camping ministry in New Mexico to being Senior Pastor at Lighthouse Community Church in Nikiski, Alaska. He has served mainly in the areas of music and pastoring. He grew up in Texas and New Mexico where he has developed a good taste for Mexican food. Corey received his B.S. in Psychology from Angelo State University and his MDIV. at SouthWestern Theological Seminary. He has three awesome boys, Ben, Rykona, and Kyona. Corey and Ashley, his amazing wife, where married in 2004. They have a sincere desire to lead others in worshiping Jesus, having people in their home to study the Word of God and experience life changing growth in Jesus Christ. Corey is a Dallas Cowboys fan and Texas collegiate teams, loves jigsaw puzzles, sports, the great outdoors, and fiddling around with woodworking projects.
Email: worship@stithton.org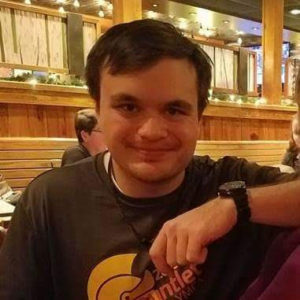 Tyler Neloms, Youth Pastor
Tyler Neloms has served in a variety of ministries growing up in First Baptist Church of Powell located in Knoxville, TN. He attended Johnson University in Knoxville where he received a B.S. in Preaching & Church Leadership along with a B.S. in Bible & Theology. He currently attends The Southern Baptist Theological Seminary where he is working towards an M.A. in Christian Education. Upon graduation, Tyler would like to work towards an Ed.D. (Doctor in Education) in Christian Formation where he can equip future young men and women for gospel ministry task at a Christian University or Seminary one day. Outside of ministry, Tyler is boldly a University of Tennessee fan in the state of Kentucky.
Email: youth@stithton.org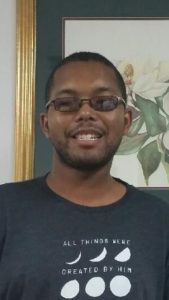 Leo Davidson, Intern Youth Director
Leo Davidson is currently pursuing his Masters of Arts in Youth and Family Ministry at Southern Seminary in Louisville. He previously received his undergraduate degree at the University of Tennessee in Martin in Communications (Broadcasting). My favorite hobbies outside of ministry is: watching movies, listening to film scores, sports fanatic and writing for my personal blog: The World of Leo Davidson. Email youthintern@stithton.org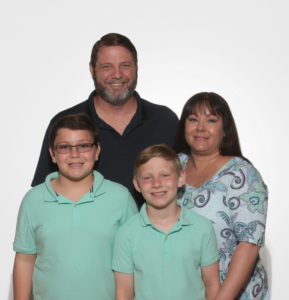 Melissa White, Children Ministry Director
Melissa 's main responsibility is managing the children's ministry to include Sunday School, nursery, Children's Church, AWANA and much more. Email: melissawhite.stithton@gmail.com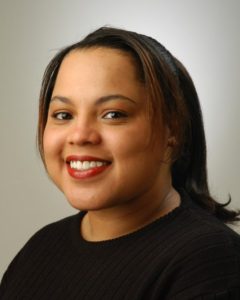 Shameca Freeman, Administrative Assistant
Shameca is a graduate from Western Kentucky University with BFA in Theatre (1998) and a BS in Psychology (2016). She has worked with a variety of theatre companies and has toured 48 states and 7 countries and is currently on the Board of Directors at Hardin County Playhouse. During her travels, she met her husband, Luke. They have been married for 9 years and have one daughter. She has attended Stithton Baptist Church since she was a child and is still an active member at the church.
Email: churchmail@stithton.org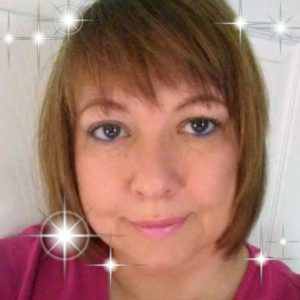 Julie Whitlow, Custodian
Julie Whitlow is formally from Indiana and came to work with us in late 2010 as our custodian. She is a born again Christian and was also our Youth Assistant from 2012 to 2016. She received her certifications in Real Estate from Indiana Real Estate Certification Course and Cake Decorating from Indiana Wilton Cake Decorating Course. She enjoys crafts, cooking, fishing and spending time with her family. She is married and has 2 children and 1 grandchild. She is very proud of her son who is currently serving in the United States Air Force and her daughter who is studying for a degree in Science Technology.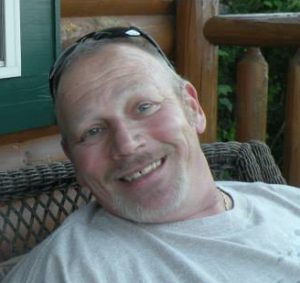 Gabe Onusko, Maintenance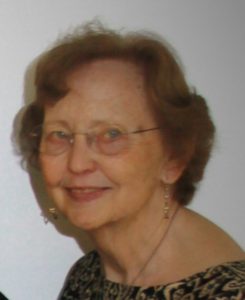 Neva "Nadine" Priest-Financial Secretary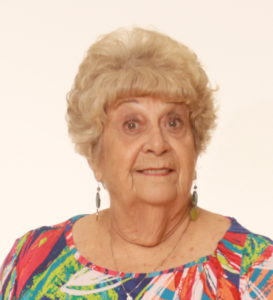 Betty Calvert-Treasurer