Leadership Team:
Our leadership team recognizes the authority of God, and realizes that we are shepherds who serve under the Chief Shepherd, Jesus Christ. We desire to devote ourselves to prayer and to the ministry of the Word. Our passion and goal is to equip the believers for the work of the ministry until we all attain maturity in the fullness of Christ.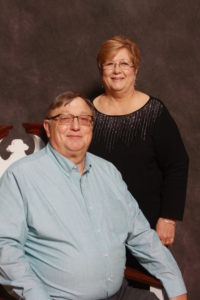 Denver Copeland, Senior Pastor

As the primary teaching pastor, Pastor Denver Copeland has a passion for carefully unpacking the truths of Scripture. He has been in ministry for over 40 years working as a servant for the Lord while serving God's people. Pastor Copeland is coming from the Waikoloa Baptist Church in Kona on the Big Island of Hawaii where he served as Senior Pastor for 5 years. Additionally, Pastor Copeland and his wife Debbie served for three years on the Island of Oahu as Co-Directors of Puu Kahea Baptist Center; Pastor of Lighthouse Community Church, in Nikiski, Alaska and on staff and/or pastor of churches in Missouri, Colorado, Germany and Nevada. Also, Pastor Copeland retired from the military. Email: pastor@stithton.org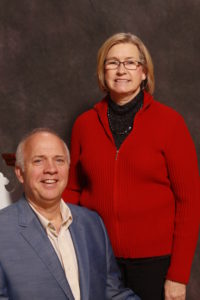 Brian Voelker, Associate Pastor
Brian has served as the Associate Pastor of Worship and Administration at Stithton for over 21 years. At an early age, it became clear that church and music were his passions and what God was calling him to do with his life. He received a BA degree in Religion and Music at Western Kentucky University and then a Masters in Church Music from Southern Seminary. He served in two churches during college and started here at Stithton as a Music Minister while at seminary in 1983. Brian has been married for 35 years to his wife Sheila and has 2 daughters and 4 grandchildren. Email: worshipdirector@stithton.org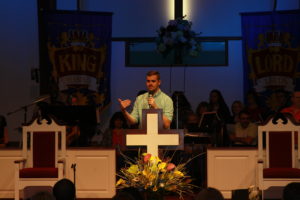 Chase Ravenscraft, Youth Director
Chase has served as the youth pastor of Stithton Baptist Church since New Year's Day of 2017. His passion is to raise up students that will make disciples among the nations. Chase grew up in Huntsville, AL, with his mom, dad and older sister. Chase graduated with a Bachelor's Degree in Biblical Studies and Theology with a focus in Youth Ministry from Southeastern Bible College in Birmingham, AL. He is currently studying at The Southern Baptist Theological Seminary to receive his Master's of Divinity with a focus on Youth and Family Ministry. He served as a Student Intern at Westwood Baptist Church in Alabaster, AL, for three and half years before coming to Stithton, along with serving as a Summer Student Intern with Cross Church NYC in New York City in 2015 and many other ministry opportunities.

Email: youthdirector@stithton.org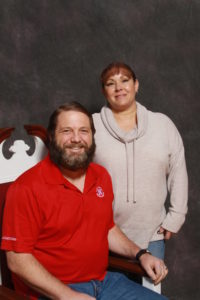 Melissa White, Children Ministry Director
Melissa 's main responsibility is managing the children's ministry to include Sunday School, nursery, Children's Church, AWANA and much more. Email: melissawhite.stithton@gmail.com
Shameca Freeman,
Administrative Assistant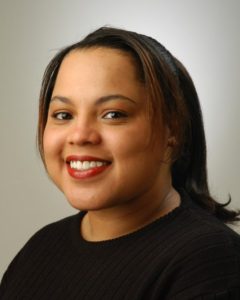 Neva "Nadine" Priest-Financial Secretary