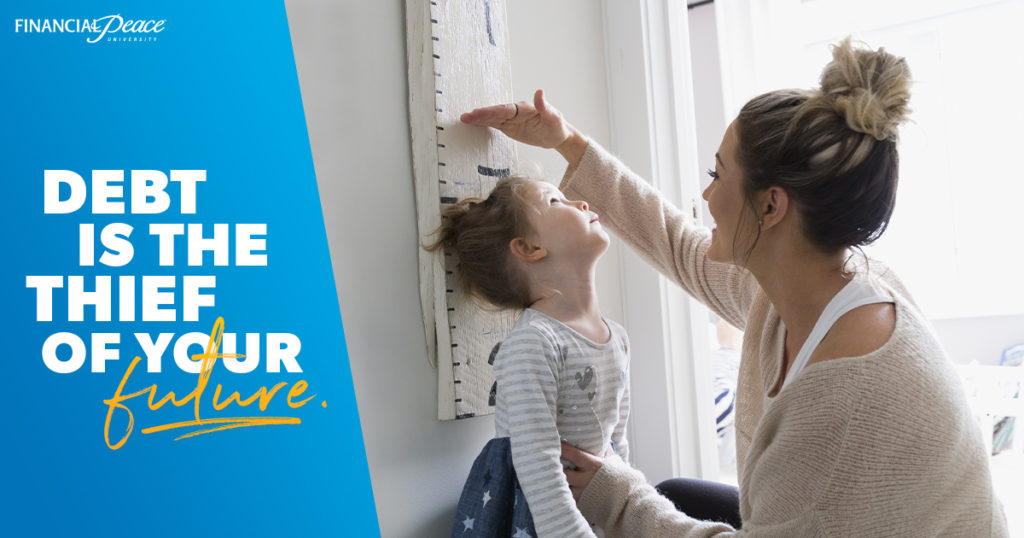 Financial Peace University
– What: FPU is for people who want to make their money go the farthest and, if in debt to get out of debt. The FPU lessons are designed for anyone at any age and in any economic state, in debt or not.
– When: Saturdays at 9:00 AM, from February 16th until April 13th.
– Where: Stithton Baptist Church, room to be determined.
– Cost: $109 (per person or couple).
– What is provided:
Member workbook for all nine lessons
Access to nine online video lessons
Subscription to a premium budgeting tool ($99 value)
Dave Ramsey's follow-up course, The Legacy Journey
– Class Schedule:
Feb 23 – Relating With Money
Mar 2 – Cash Flow Planning
Mar 23 – The Role of Insurance
Mar 30 – Retirement and College Planning
Apr 6 – Real Estate and Mortgages
Apr 13 – The Great Misunderstanding
Almost five million people have taken control of their money with easy-to-follow lessons they learned in Financial Peace University. They learned practical ways to create a budget, pay off debt, make wise spending decisions, save for the future, and so much more. Some member statistics:
Debt paid off in 90 Days: $5,300
Savings in 90 Days: $2,700
Graduate with at least an Emergency Fund in place: 89%
Have increase Financial Security as a Result of FPU: 95%
Average Giving by FPU Graduates Increases from 4% to 8%
"Personal finance is 80 percent behavior and only 20 percent head knowledge" – Dave Ramsey